Cargo...
A cool map.
A freakin', nice, awesome, eye-popping, sensational, heartbreaking, lifetaking, gutbusting, cool MAP!!!

http://www.bungie.net/Forums/posts.aspx?postID=17198087
This map is about a warehouse with a whole bunch of things in it. If you play capture the flag with this level, you have to get to your opponents helicopter by the mancannon. Or, take the risk and jump from helicopter to helicopter!
Heres a picture of the helicopters!!!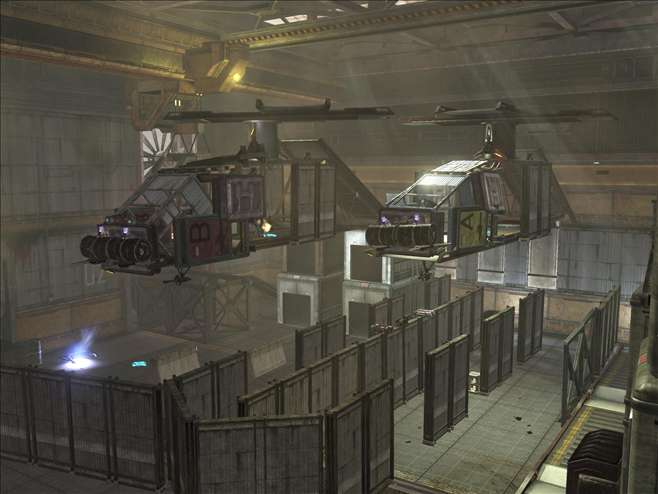 Make the jump!!!

Entrance to helicopter 1.

Entrance to helicopter 2.